Our featured designer is Brenda Szarek, designer and founder of Autumn Light Interiors
FREE 20 MINUTE DESIGN CONSULTATIONS
Brenda is offering complimentary Design Consultations and will be waiting to answer your questions!
Do you want some professional guidance for updating your space? Brenda can help bring life to your ideas. Do you have a design dilemma or do you feel your DIY efforts are falling flat? Brenda is an expert interior design problem solver who can help you focus on achieving the look and feel that match your style and budget. She would love to walk you through the design process and share tips and tricks to get you started. Attendees are encouraged to bring photos and plans of the space they would like to discuss.
DESIGNER CONSULTATION HOURS:
Friday 2 pm – 7 pm
Saturday 10 am – 7 pm
Sunday 10 am – 5 pm
Please contact Brenda to reserve your consultation time. You are also welcome to drop-in!
INTRODUCING BRENDA
As an interior designer, Brenda's goal is to help her clients realize they can have a warm, inviting, beautiful home that exudes livable luxury on a moderate budget. She likes to include soft textures, a calm color palette, some luxury, and nods to nature in her designs. She feels that adding touches of color in the right places and marrying the old with the new will give your space a personalized, one of a kind look.

You'll find she is practical and organized and will spend a great deal of time getting to know you and those sharing your space before diving deep into designing your spaces. As you can tell from the pictures, Brenda's interests vary quite a bit. She takes pleasure in experiencing life from all angles as it feeds her creative passion. At any one moment you will find her involved in some project, relaxing at her cottage, enjoying nature, volunteering, shopping...you get the idea - she keeps pretty busy and that's the way she likes it!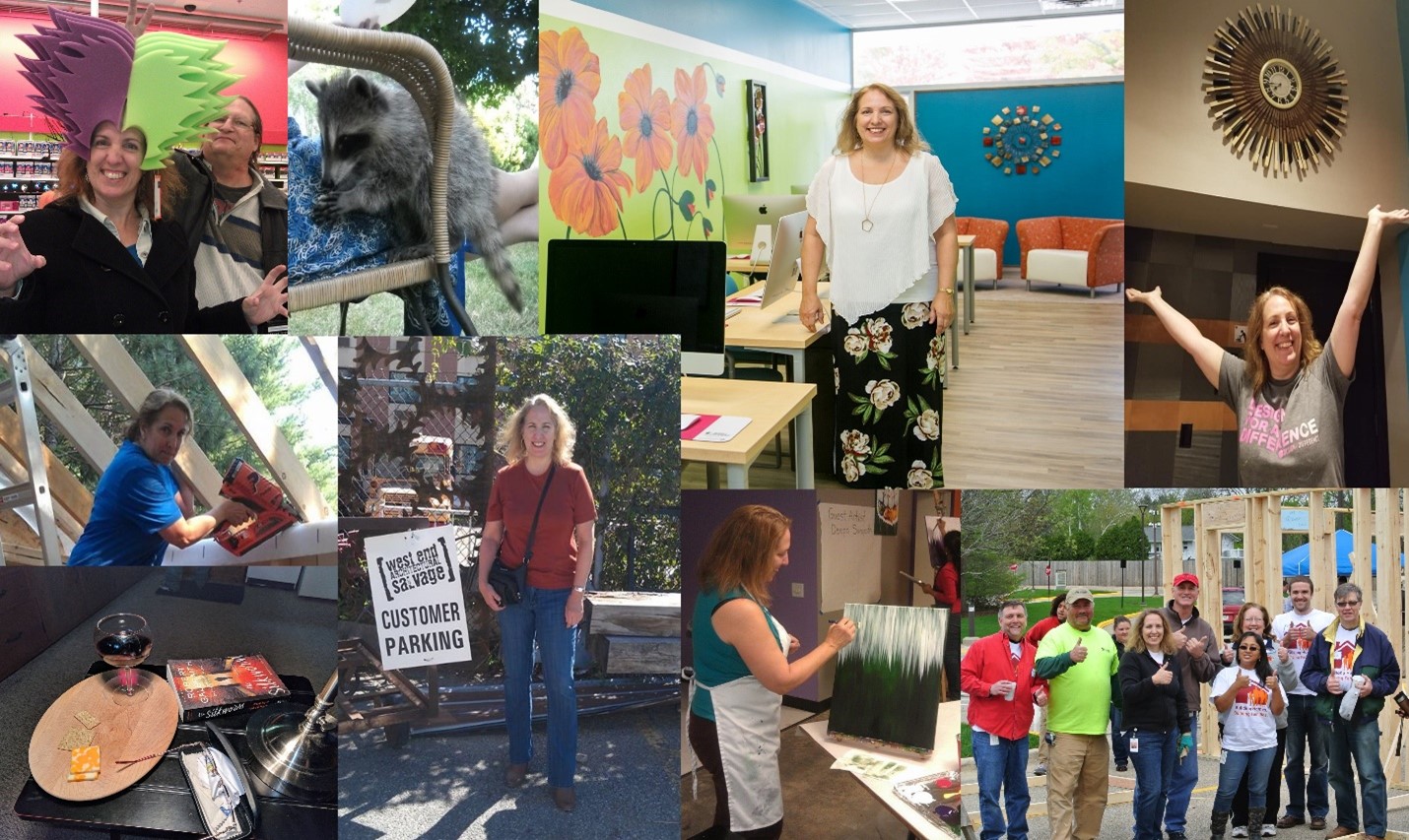 CONNECT WITH BRENDA:
www.autumnlightinteriors.com
autumnlightinteriors@gmail.com
608-772-7953