Expo Highlights

Here are some special events during the Madison Build, Remodel & Landscape Show that you won't want to miss:
Experience the Legendary Monona Terrace

As one of Madison's – and the country's – most beloved architectural masterpieces, the legendary Monona Terrace is a stunning lakeside complex designed by Frank Lloyd Wright. Come and immerse yourself in a unique piece of architectural history!
Featured Landscapes
Stroll through beautiful featured landscape displays from the top landscaping companies in Madison, including The Bruce Company, Moyer's Landscaping, and Olson Toon Landscaping. Click here for more information and photos of their work!
New and Exciting Seminars

In addition to a completely refreshed seminar line-up featuring the latest information and ideas, this year's Expo offers new and exciting seminars covering everything from creating an outdoor living space, to geothermal heating for your home, and much more. Click here for more info and to register for seminars!
Snapsports of Wisconsin
Snapsports of Wisconsin is a family owned and operated company that has a reputation for delivering the best service and products in the industry. Snapsports provides the most advanced modular sports surfacing and sports components available. There is no other company that can deliver this level of performance and player safety. Don't miss seeing their products in action at the Build, Remodel & Landscape Show!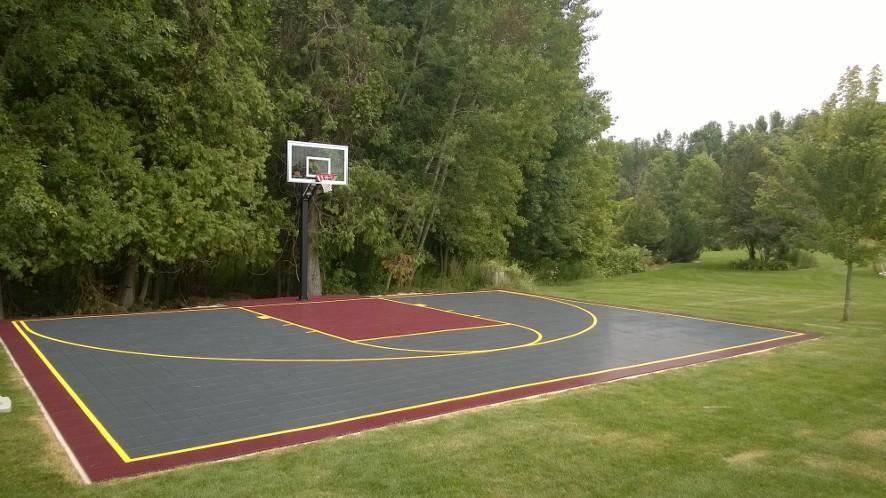 See You in February!

Be sure to mark the Madison Build, Remodel & Landscape Show on your calendar: February 16-18, 2018 at the Monona Terrace Convention Center.
It's the ideal opportunity for meet and interact with hundreds of exhibitors, and discover thousands of new ideas. This all-encompassing event will help you on the path towards turning your dream home or other home improvement project into a reality – sooner, instead of later!